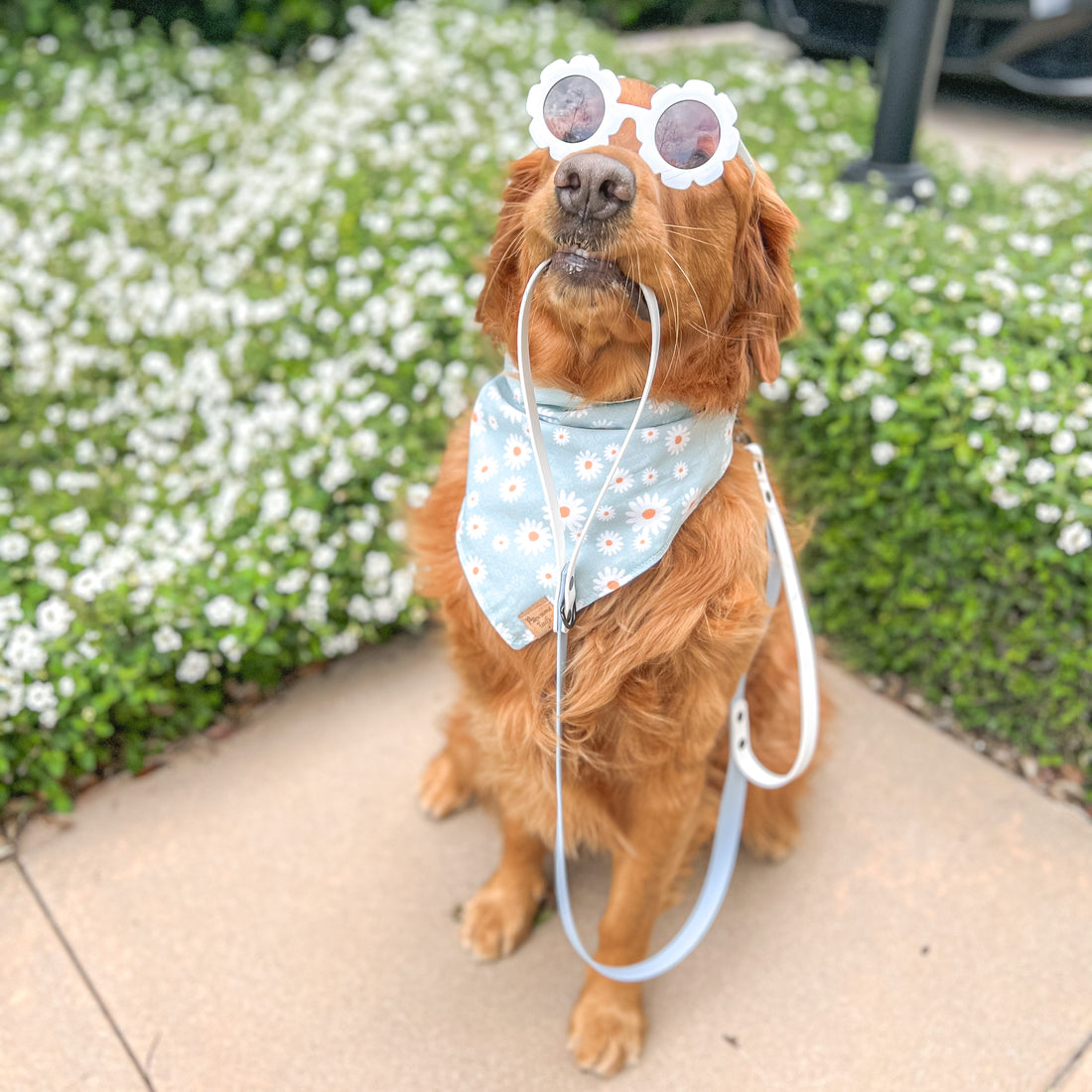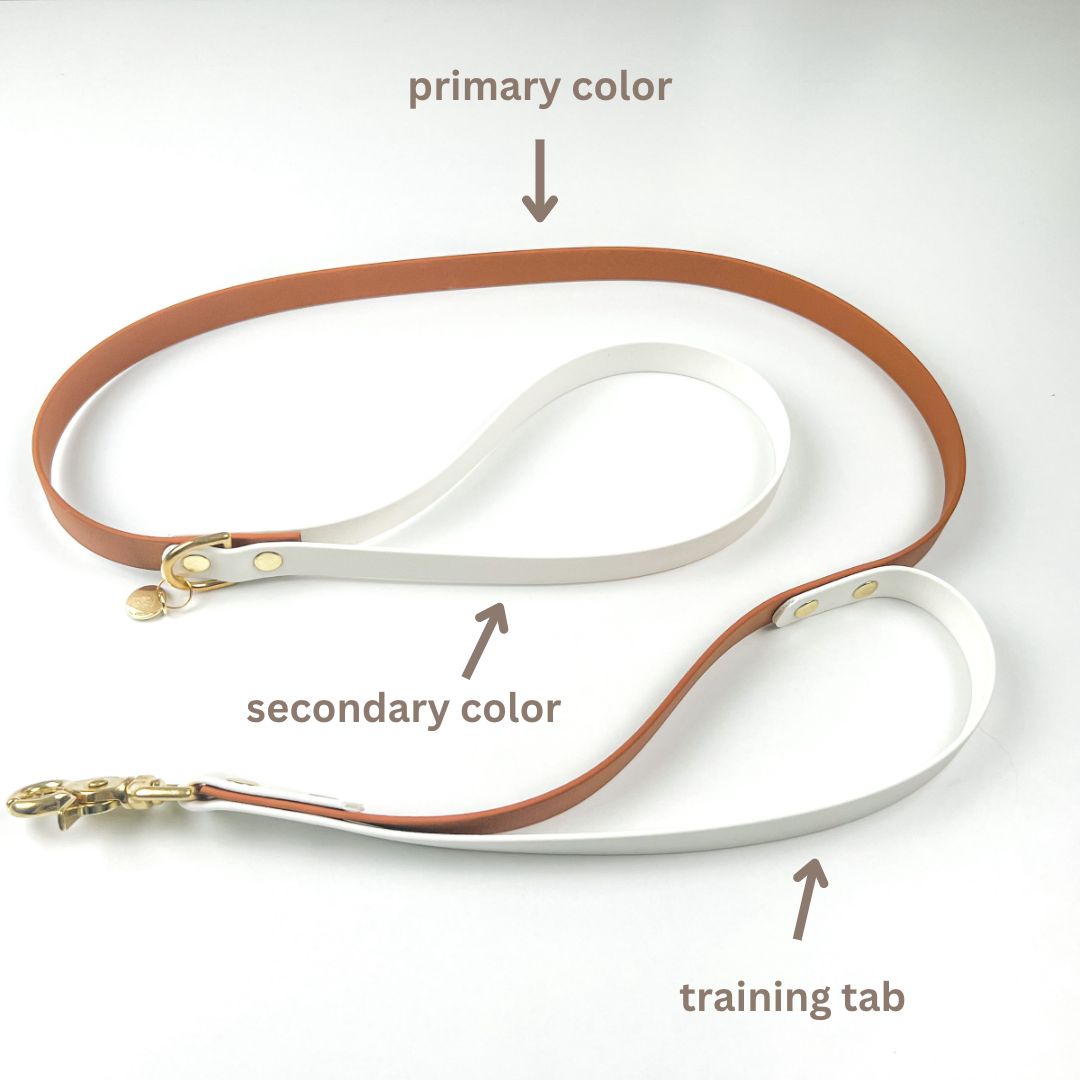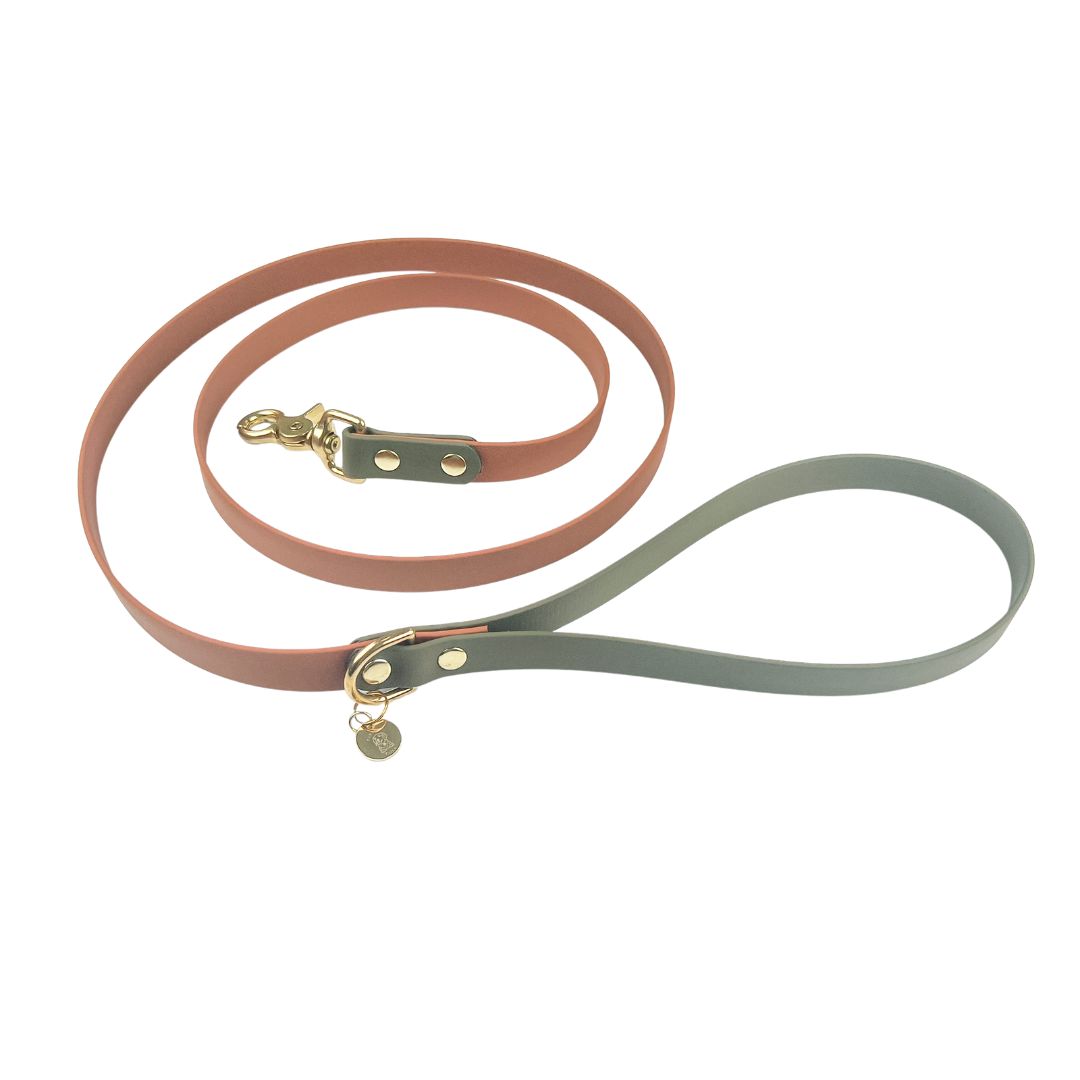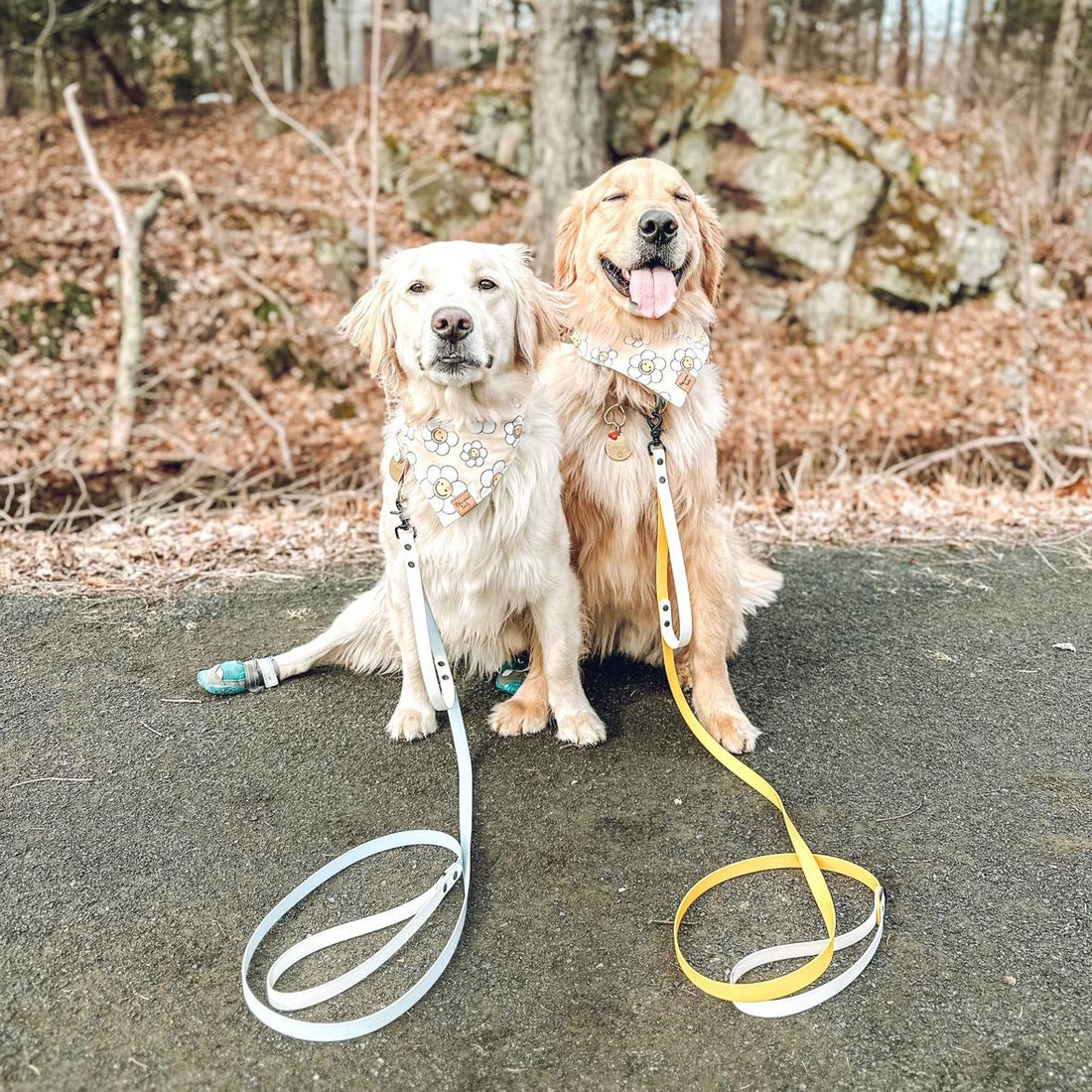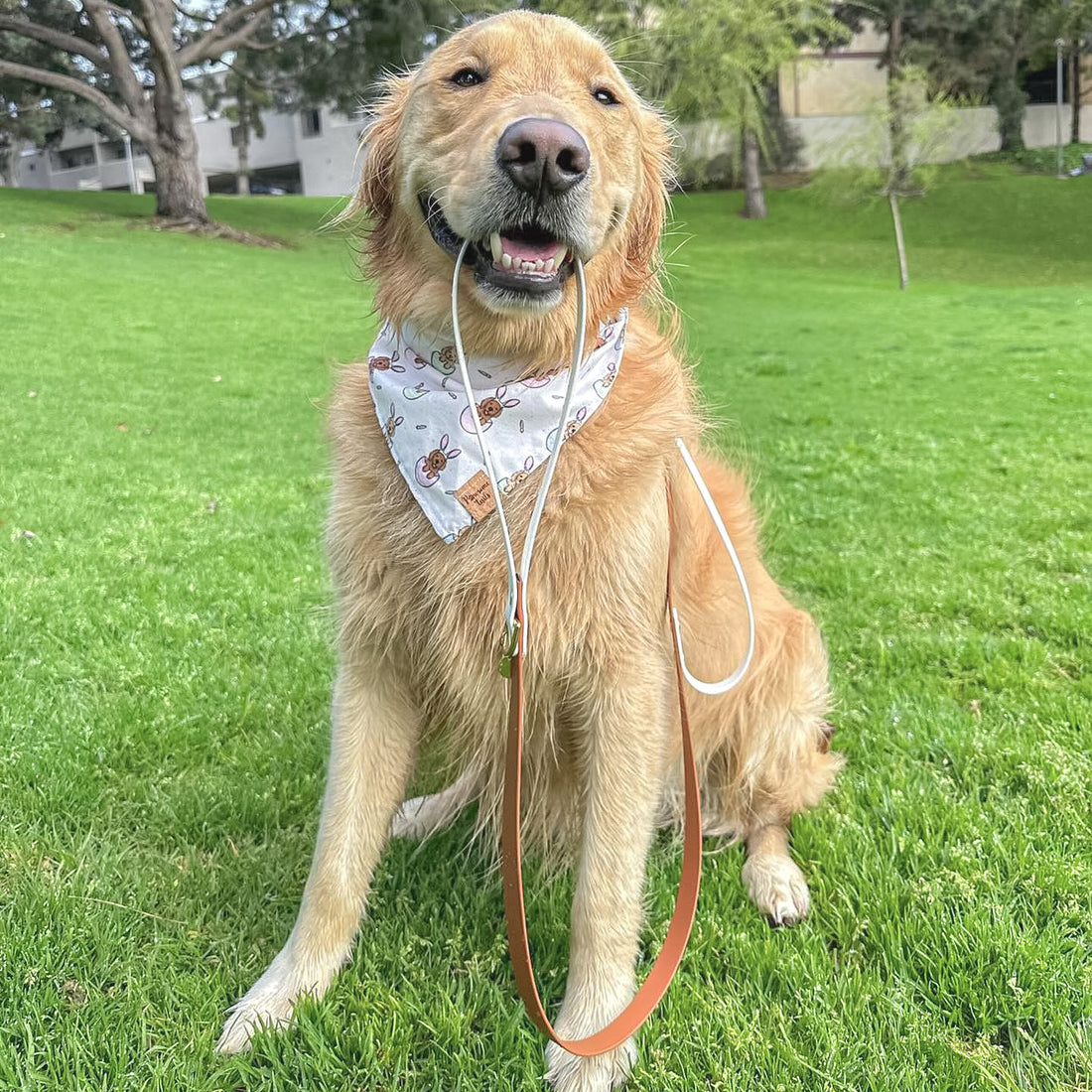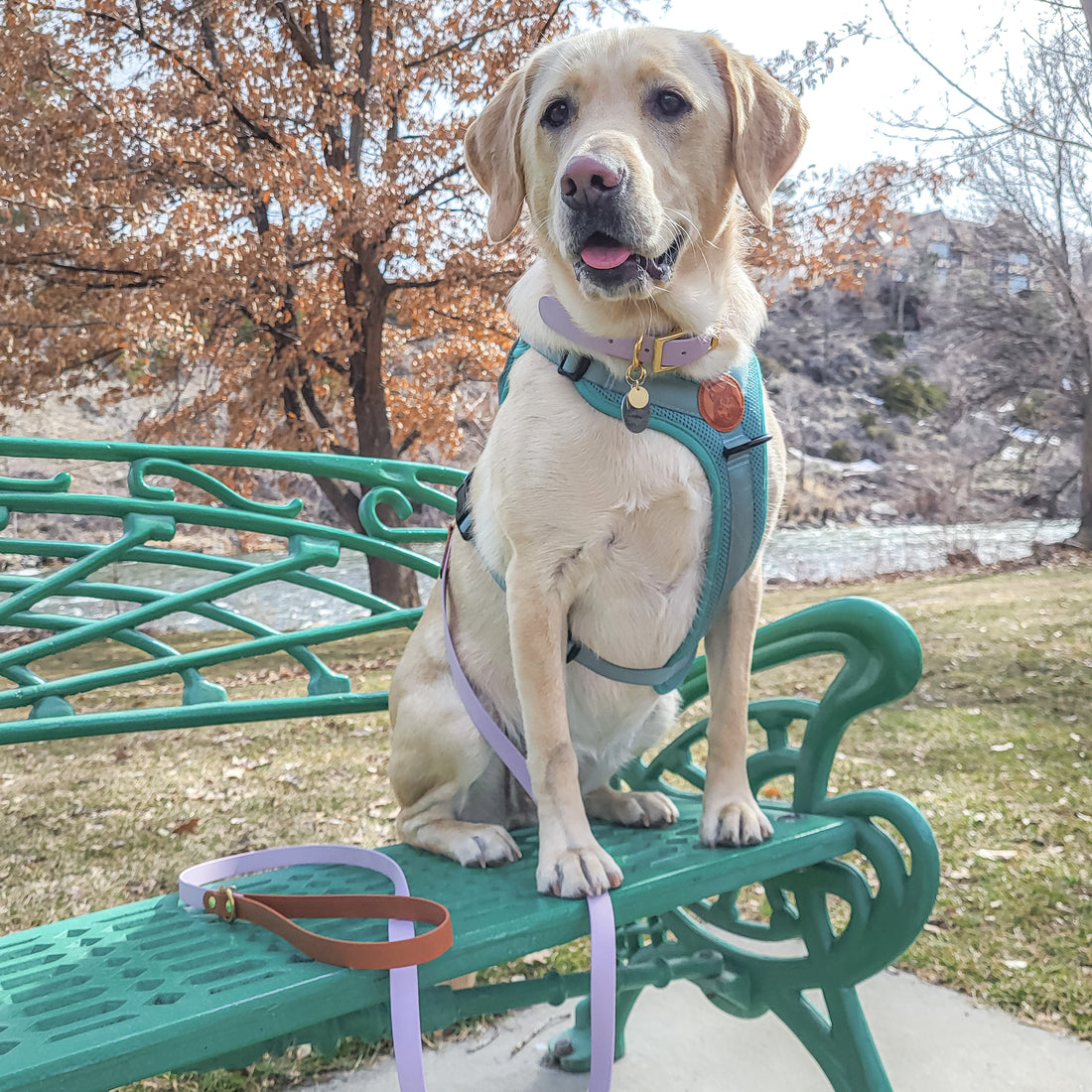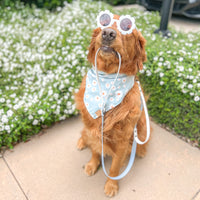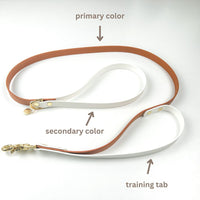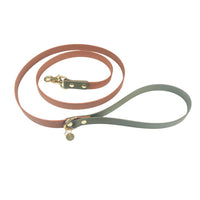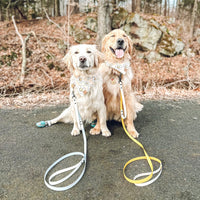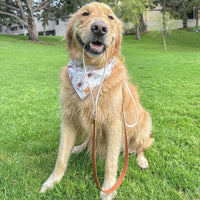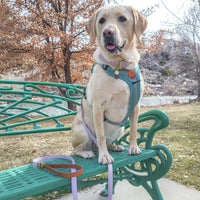 Two-Tone Waterproof Dog Leash
Meet our custom Two-Tone Waterproof Dog Leash.
This leash is perfect for dogs who love water!
Our Waterproof Dog Leash is made from 100% genuine BioThane, making it a very reliable dog leash.  
Pair it with a waterproof collar for complete peace of mind.
Training Tab Add-on

Training tabs can be added to this leash (the extra handle towards the bottom of the leash). A training tab helps for quick control of your pup.
Hardware
All hardware is made of solid brass. The black coating is durable, but with all black-coated hardware, the color may scratch and chip over time with heavy use. 
Because these leashes are handmade and made-to-order, we do not offer returns or exchanges on these products for any reason unless we made a mistake.

Width: 3/4" wide.
Hardware options:
- Solid Brass
- Nickel Plated
- Matte Black
Biothane is made of polyester webbing with a PVC coating that gives it a soft leather-like texture. However, it's fully vegan and even more durable, flexible, and easier to care for than leather. 
Hand-wash with mild soap and water.
Dry with a soft cloth to maintain longevity.
Please keep in mind that brass hardware will tarnish (patina) over time. To restore your brass hardware, you can clean it with a polishing cloth or a brass cleaner. Regular polishing of hardware will minimize tarnishing (patina).