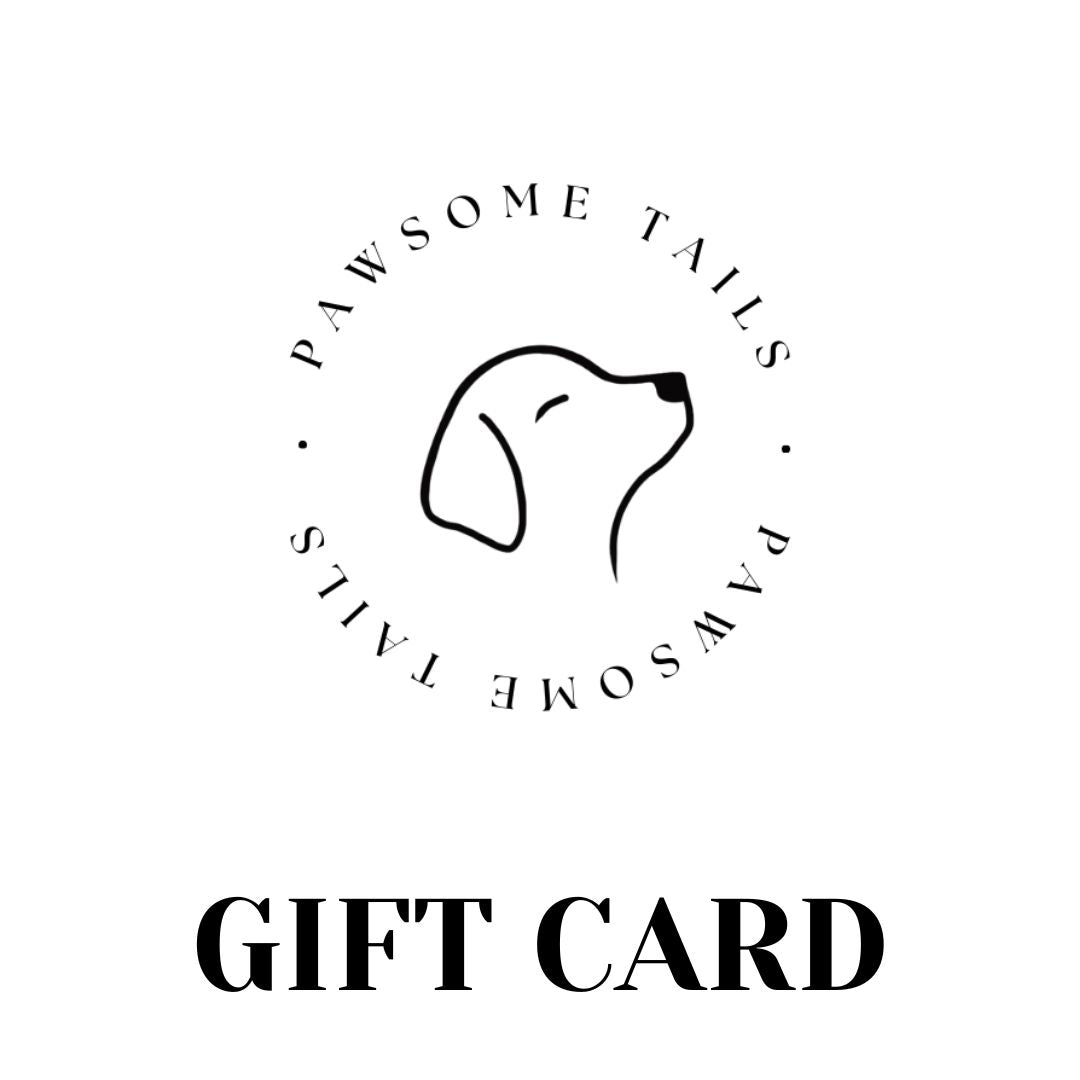 Our Pawsome Tails gift cards are perfect for any occasion.
All gift cards are issued via an email code and are not available as a hard copy gift card.
If you would like a value not currently listed, please send an email with your request.
X-SMALL: fit necks up to 10"
(cats, chihuahua, yorkshire terrier)
SMALL: fit necks up to 14"
(dachshund, shih tzu, smaller french bulldog, mini schnauzer, smaller corgis)
MEDIUM: fit necks up to 18"
(beagle, cocker spaniel, aussie, border collie, medium doodles)
LARGE: fit necks up to 22"
(golden retrievers, labradors, german shepherds, boxers, huskies, doodles)
X-LARGE: fit necks up to 26"
(bernese mountain dog, newfoundland)
Hand wash in cold water and lay flat to air dry. If your bandana has vinyl design, iron on reverse.