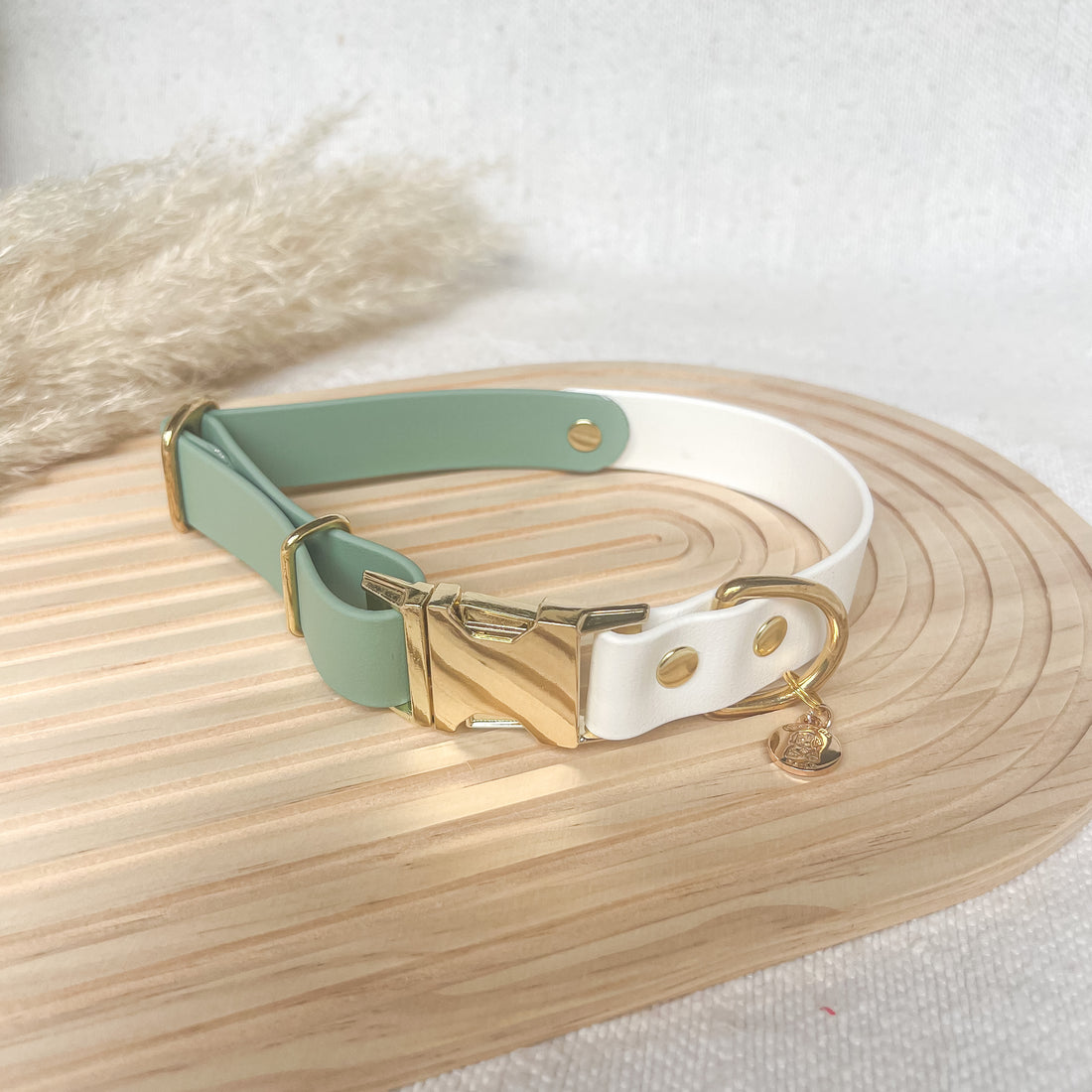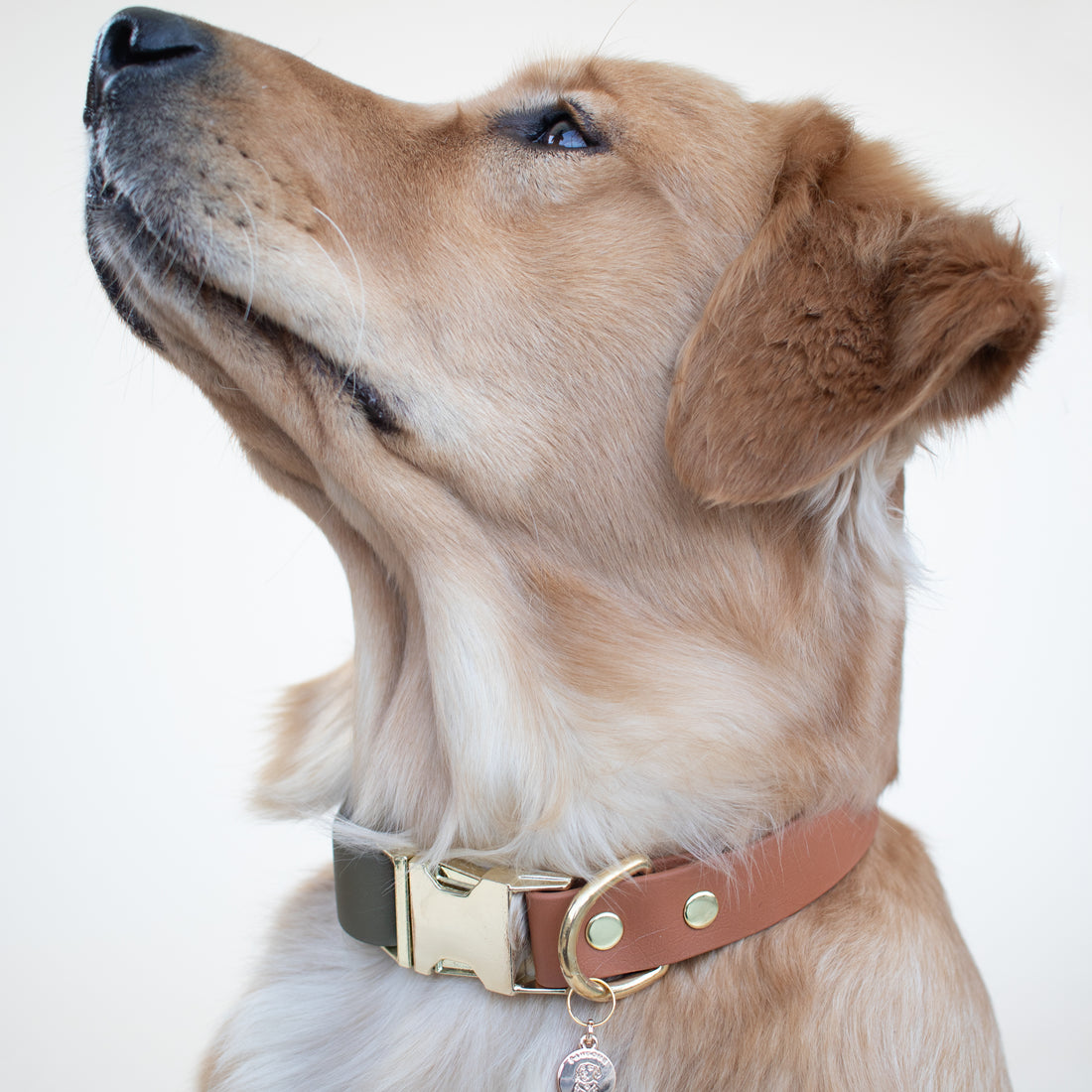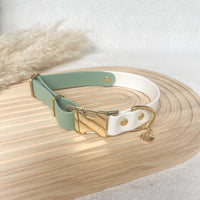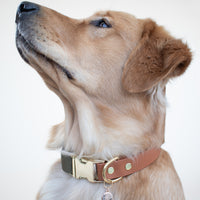 Two-Tone Adjustable Quick Release Collar
Our Waterproof Collar is perfect for dogs who love water!
Our Waterproof Dog Collar is made from 100% genuine BioThane, making it a very reliable dog collar.  
The vibrant colors are eye-catching, on-trend, and beautiful for both you & your pups.
Pair it with a waterproof leash for complete peace of mind.
Please measure your pup's neck to ensure the best fit.
Small: 9"-12" (3/4" width is recommended for small dogs)
Medium: 12.5"-17"
Large: 16.5 "- 21"
X-Large: 20"-25"
Hand-wash with mild soap and water.
Dry with a soft cloth to maintain the longevity.
Please keep in mind that brass hardware will tarnish (patina) over time. To restore your brass hardware, you can clean it with a polishing cloth or a brass cleaner. Regular polishing of hardware will minimize tarnishing (patina).