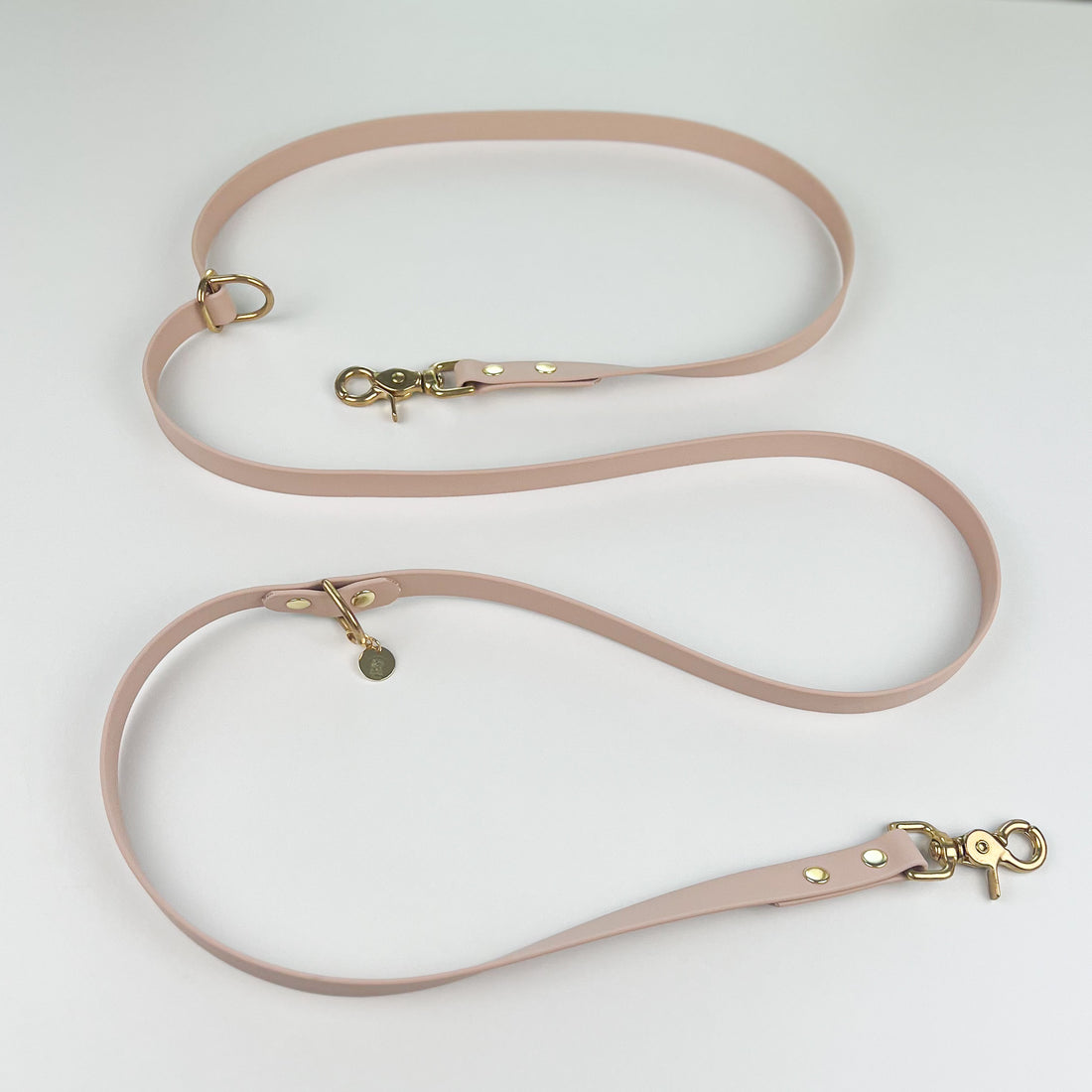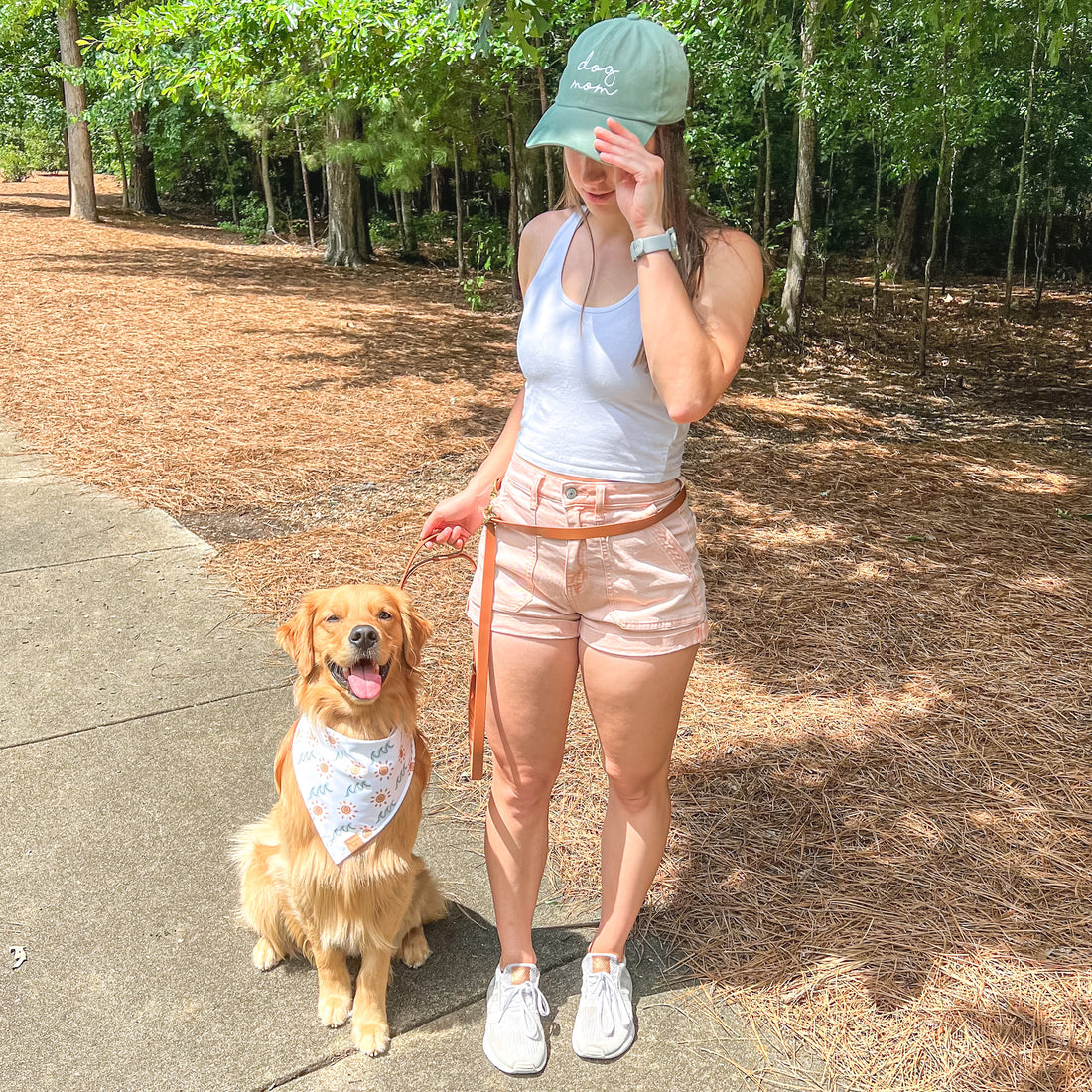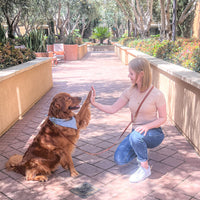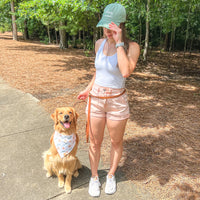 Standard Hands-Free Waterproof Dog Leash
Our Waterproof Hands-Free Leash is perfect for dogs who love water!
Our Waterproof Hands-Free Leash is made from 100% genuine BioThane, making it a very reliable dog leash.  
Available in 3 lengths for daily walks -  6.5 FT, 7 FT, or 7.5 FT. The vibrant colors are eye-catching, on-trend, and beautiful for both you & your pups.
Pair it with a waterproof collar for complete peace of mind.
Width: 3/4" wide.
Hardware options:
- Solid Brass
- Nickel Plated
- Matte Black
Biothane is made of polyester webbing with a PVC coating that gives it a soft leather-like texture. However, it's fully vegan and even more durable, flexible, and easier to care for than leather. 
Hand-wash with mild soap and water.
Dry with a soft cloth to maintain longevity.
Please keep in mind that brass hardware will tarnish (patina) over time. To restore your brass hardware, you can clean it with a polishing cloth or a brass cleaner. Regular polishing of hardware will minimize tarnishing (patina).