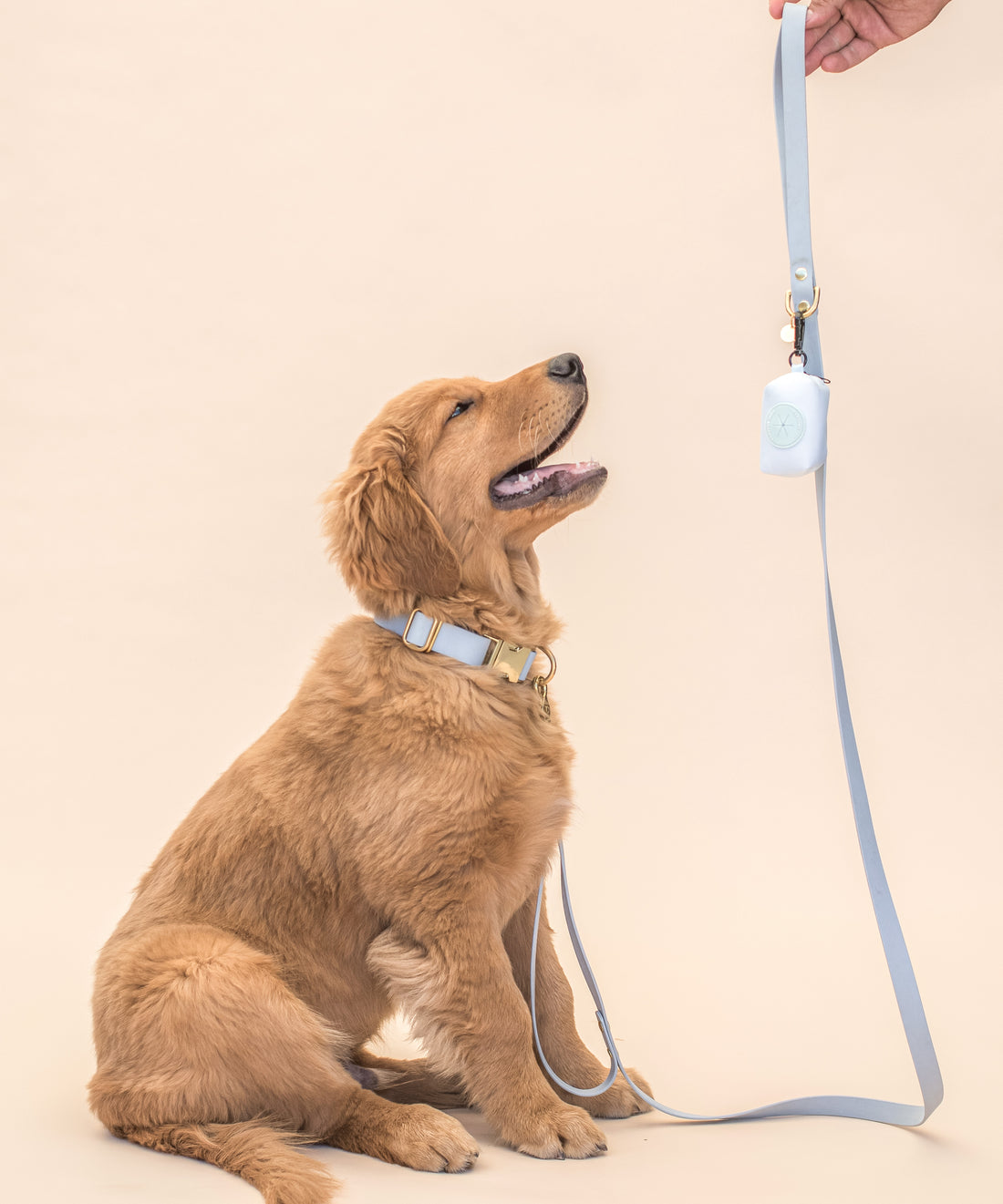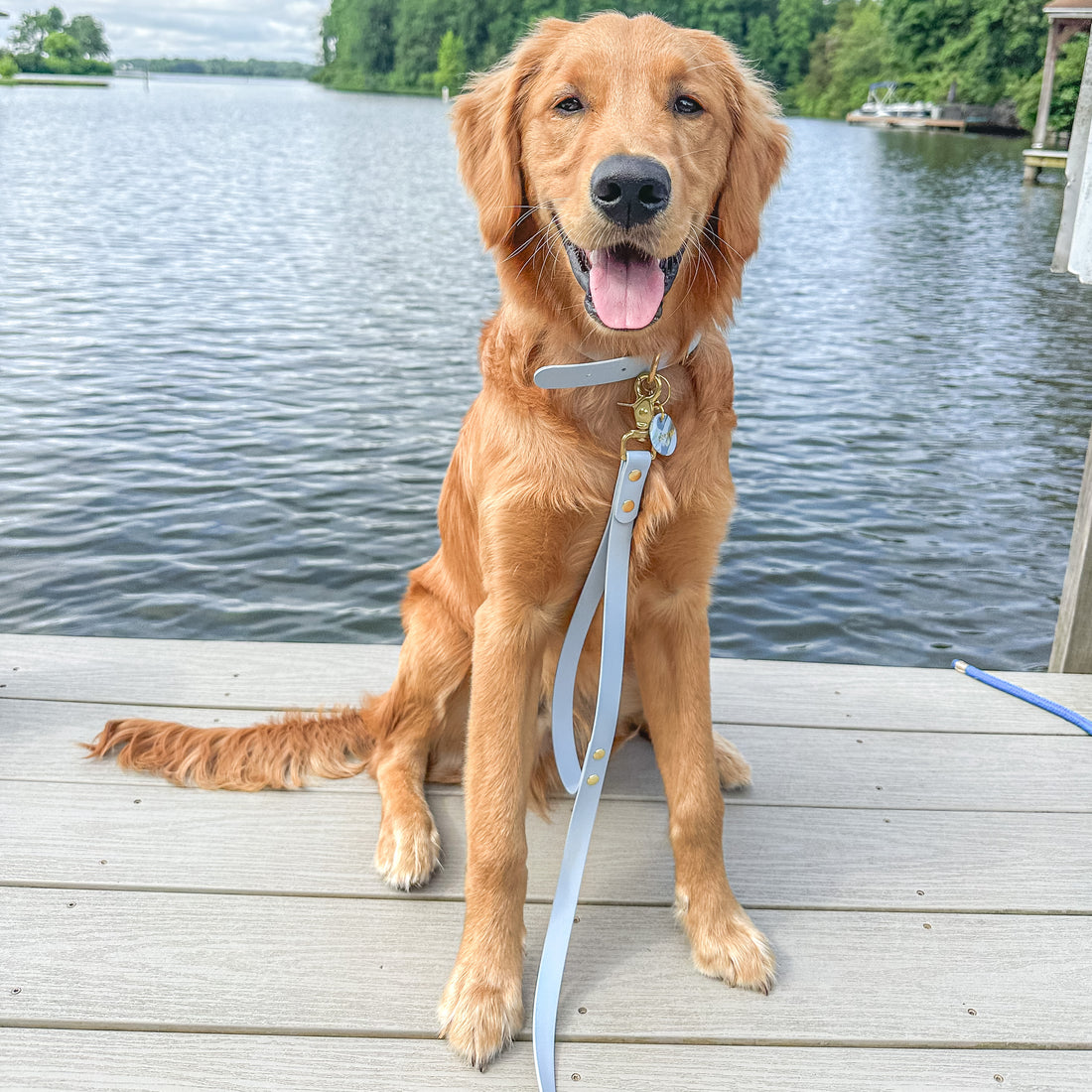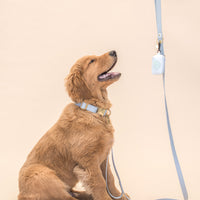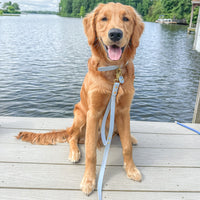 Standard Waterproof Dog Leash
Our Waterproof Leash is perfect for dogs who love water!
Our Waterproof Dog Leash is made from 100% genuine BioThane, making it a very reliable dog leash.  
Available in 3 lengths for daily walks - 4 FT, 5 FT, or 6 FT. 
The vibrant colors are eye-catching, on-trend, and beautiful for both you & your pups.
Pair it with a waterproof collar for complete peace of mind.
Width: 3/4" wide.
Hardware options:
- Solid Brass
- Nickel Plated
- Matte Black
Biothane is made of polyester webbing with a PVC coating that gives it a soft leather-like texture. However, it's fully vegan and even more durable, flexible, and easier to care for than leather. 
Hand-wash with mild soap and water.
Dry with a soft cloth to maintain longevity.
Please keep in mind that brass hardware will tarnish (patina) over time. To restore your brass hardware, you can clean it with a polishing cloth or a brass cleaner. Regular polishing of hardware will minimize tarnishing (patina).
Olive Leash Review
I am a sucker for things that match so getting both the leash and the collar was a must! We love the clasp at the end of the leash, due to the way it functions we feel like it is really secure when attached to the collar. I love the 4 foot leash because I am able to enforce a good heel on walks! We love the color and we find the leash and collar both to be super affordable and great quality!
Best leash ever made!
First of all, this product has high quality you can tell it will last. Second, I love all the colors, perfect to match with the hoomans and pawty. Do not hesitate to buy them, I want them all.
Beautifully made leash!
We recently purchased an olive 5 ft leash with training tab! It was made with care and the material used is so sturdy and durable! The training tab is also the perfect length for a short corgi as well!
LOVE IT - Durable
Absolutely love our new leash! The color is perfect for fall or any season really. Toby is a puller and the leash is super durable and can withstand his strength! I added a traffic handle which helps me to gain even more control when he starts pulling. Love it! I want a leash in every color!