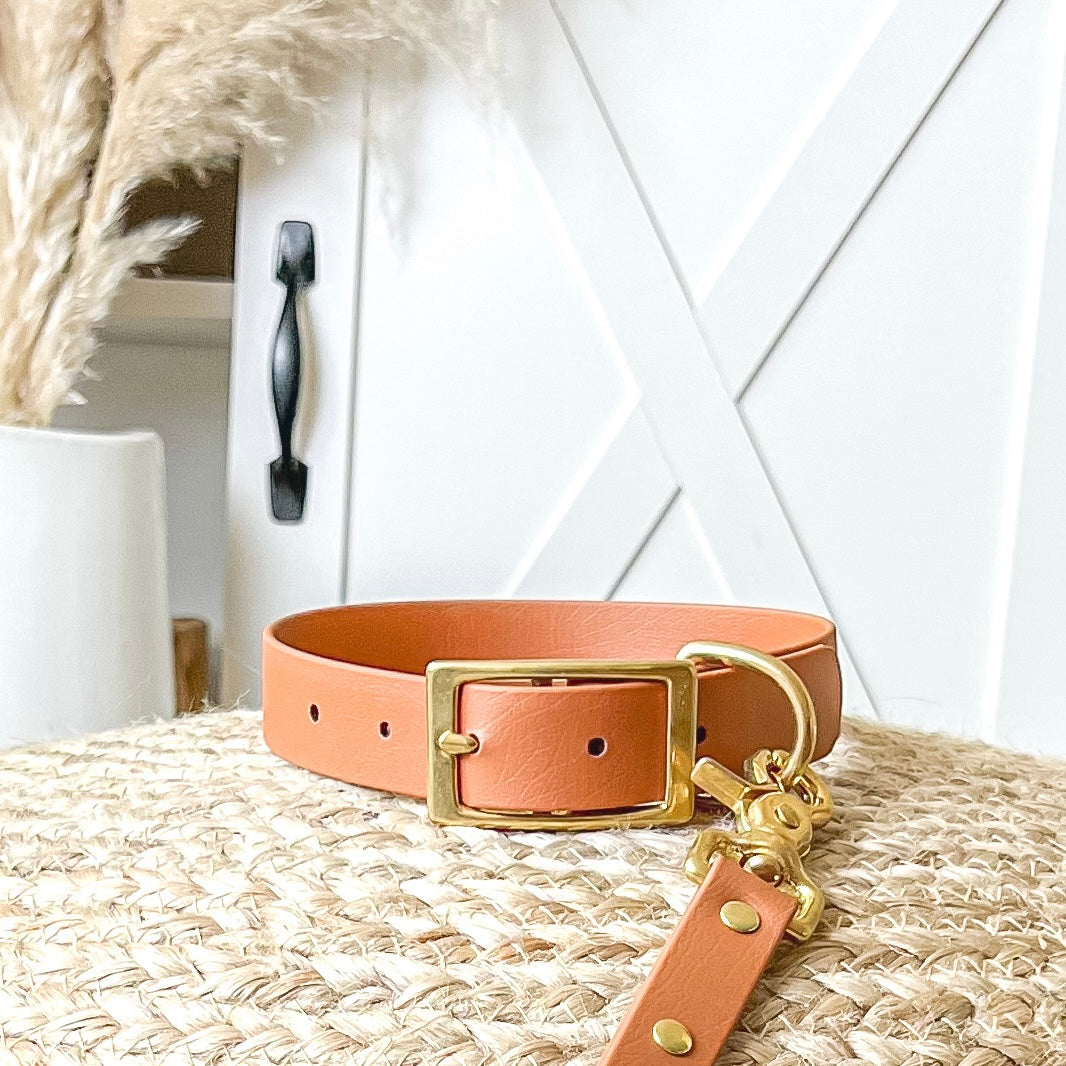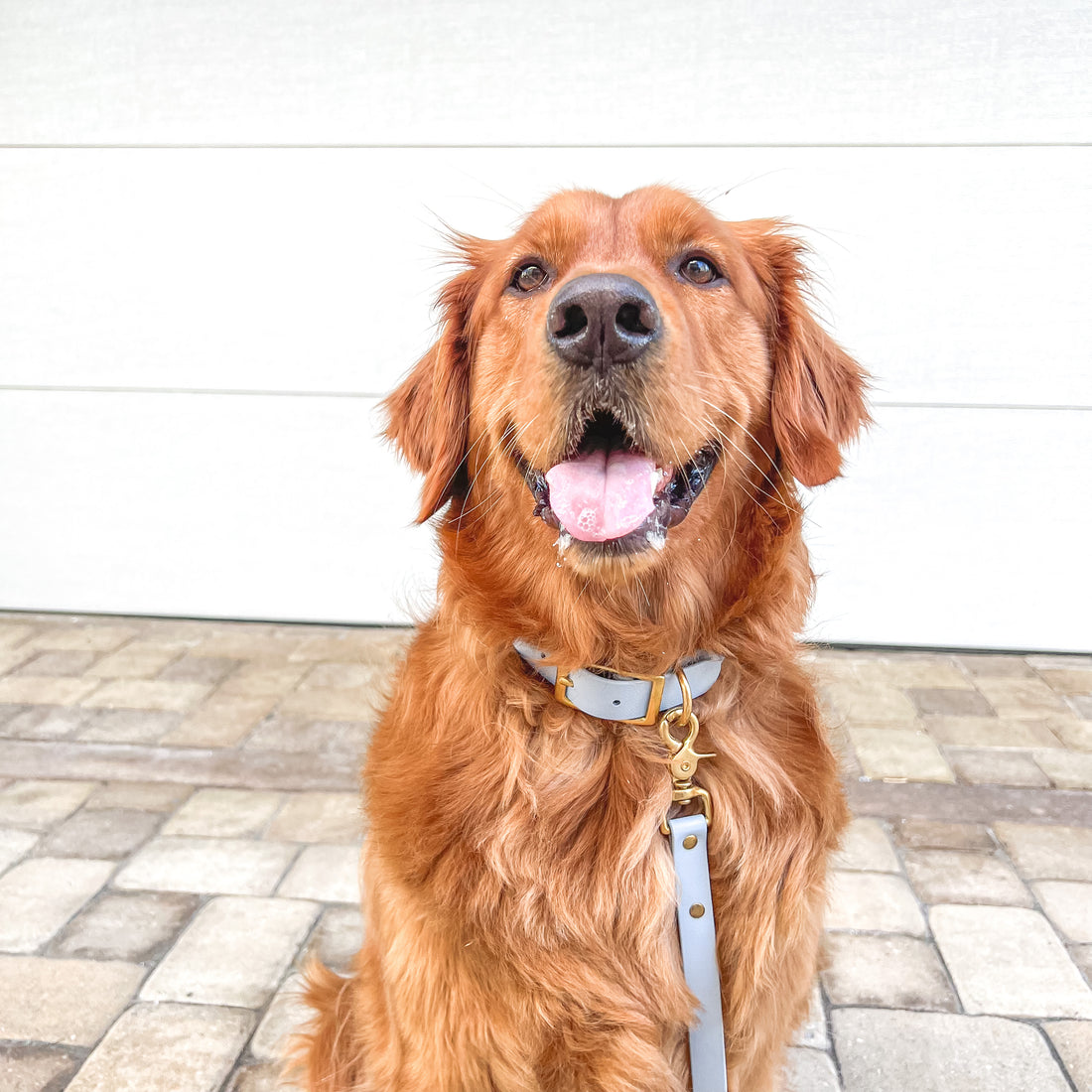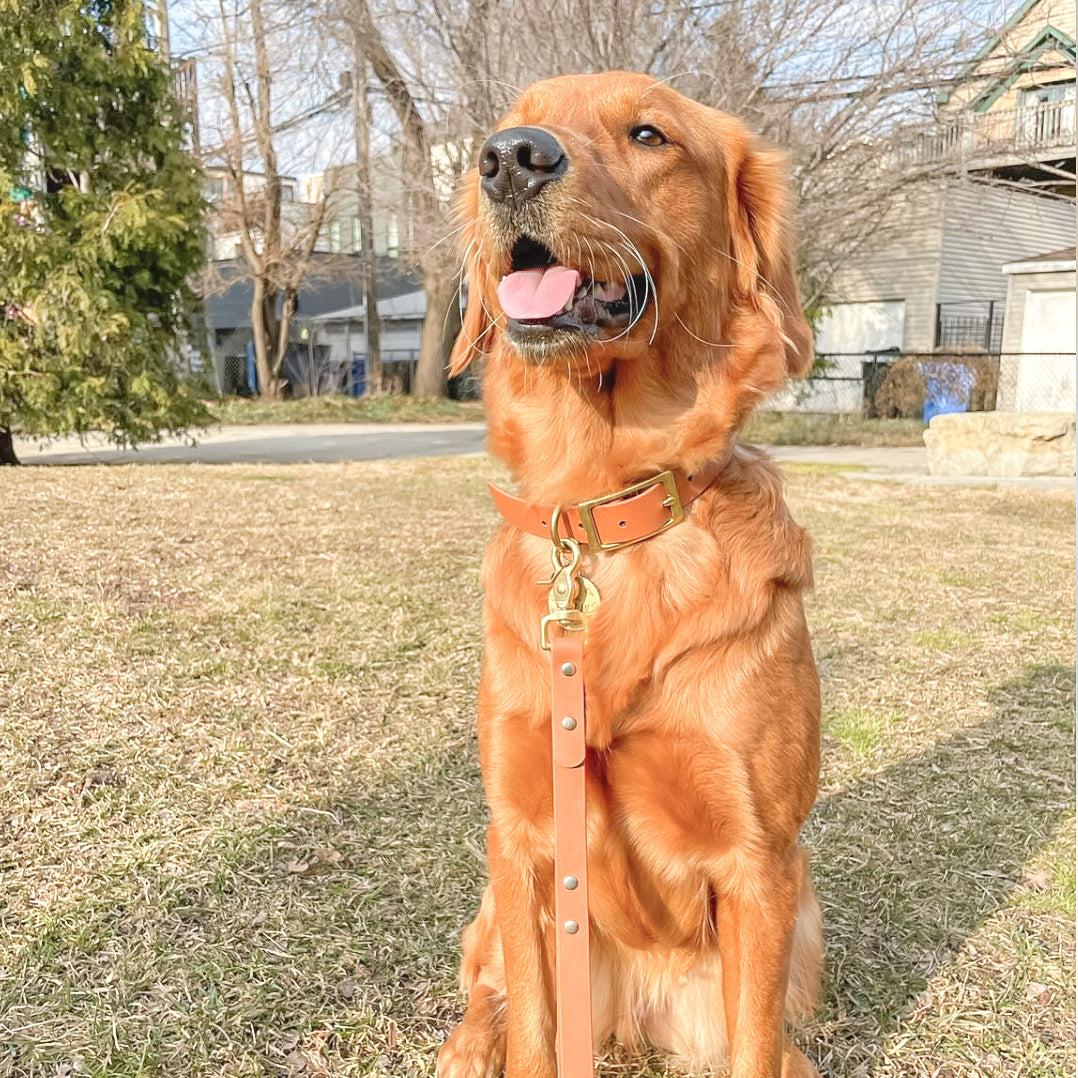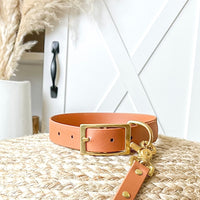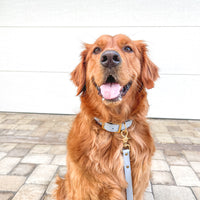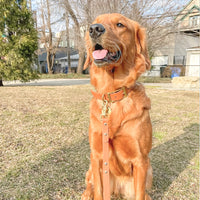 Our Waterproof Collar is perfect for dogs who love water!
Our Waterproof Dog Collar is made from 100% genuine BioThane, making it a very reliable dog collar.  
The vibrant colors are eye-catching, on-trend, and beautiful for both you & your pups.
Pair it with a waterproof leash for complete peace of mind.
Please measure your pup's neck to ensure the best fit.
Small: 8.5"-12.5"
Medium: 10"-15.5"
Large: 15.5 "- 19.5"
X-Large: 19.5"-24.5"
Hand-wash with mild soap and water.
Dry with a soft cloth to maintain the longevity.
Please keep in mind that brass hardware will tarnish (patina) over time. To restore your brass hardware, you can clean it with a polishing cloth or a brass cleaner. Regular polishing of hardware will minimize tarnishing (patina).
I think love is Caramel
We love, love this collar. Aside from being light weight, the perfect shade of brown. I had been looking for a collar with a more neutral shade, and this was IT. My dog loves it and it is easy to clean.
The BEST collar!
We absolutely love this collar! It is lightweight and does not bother Zeke (he is small, only 11 lbs). I am even able to walk him using just the collar and it is soft enough on his neck to not harm him (we are typically on a harness on all walks). More importantly, the collar is so easy to clean and durable - it stays looking like new wear after wear. Will definitely be purchasing the matching leash in the future.
Love it!
We love this collar! It is such great quality. The color is perfect and I love how neutral it is.
Love!!
This collar is amazing!! Virginia was having issues with previous collars rubbing her neck and causing her to loose hair, this collar has stopped it plus I can wash it too! Also super cute design and look!!!