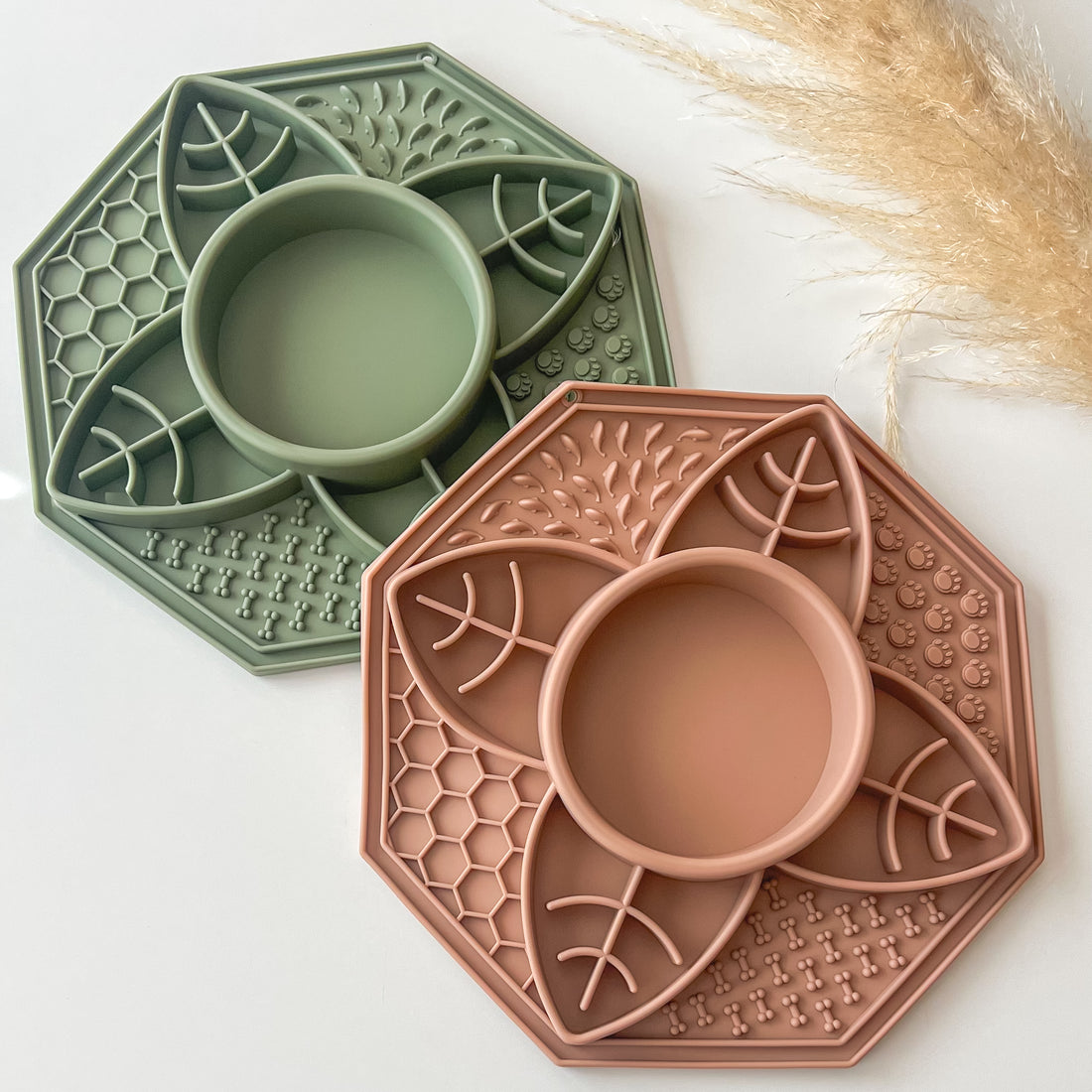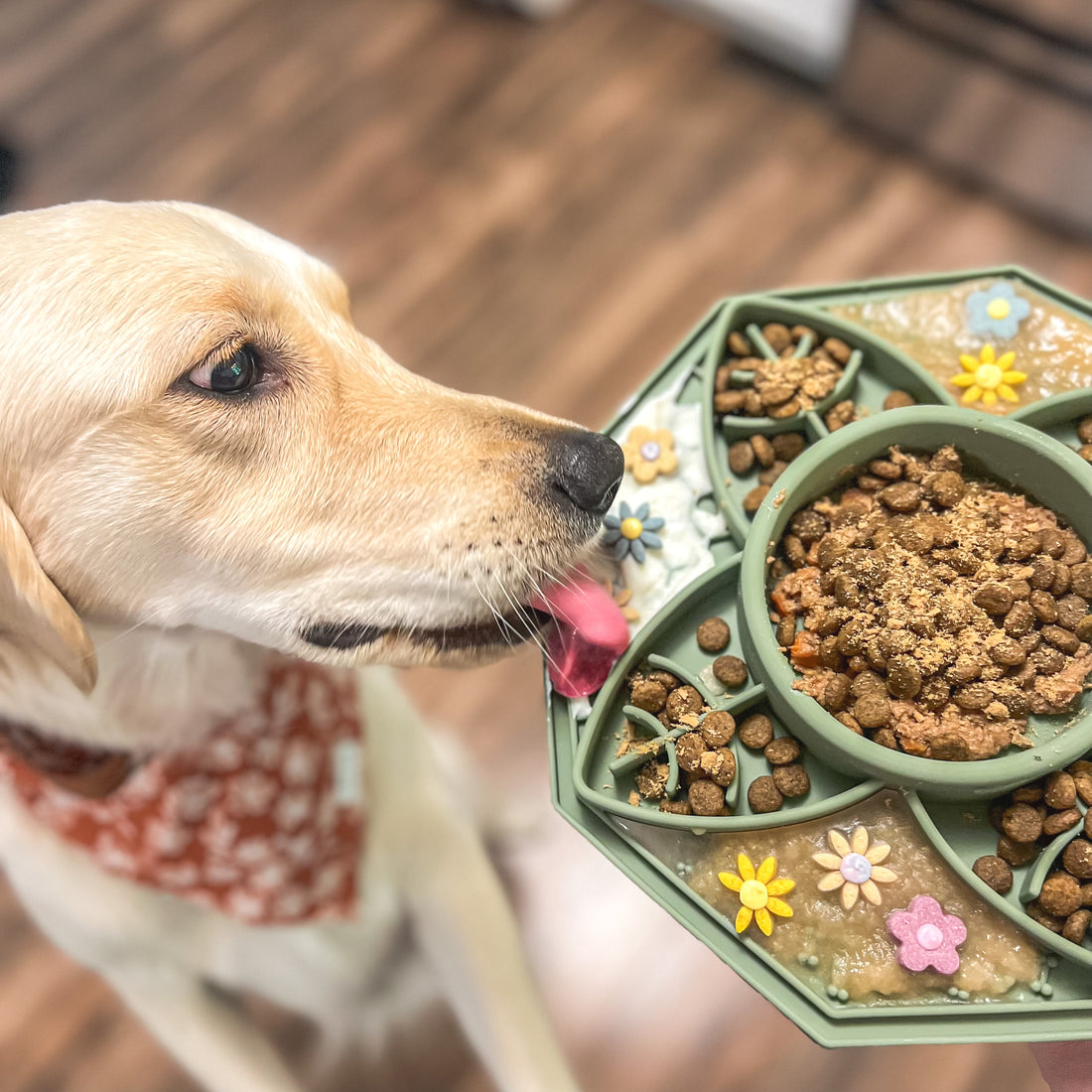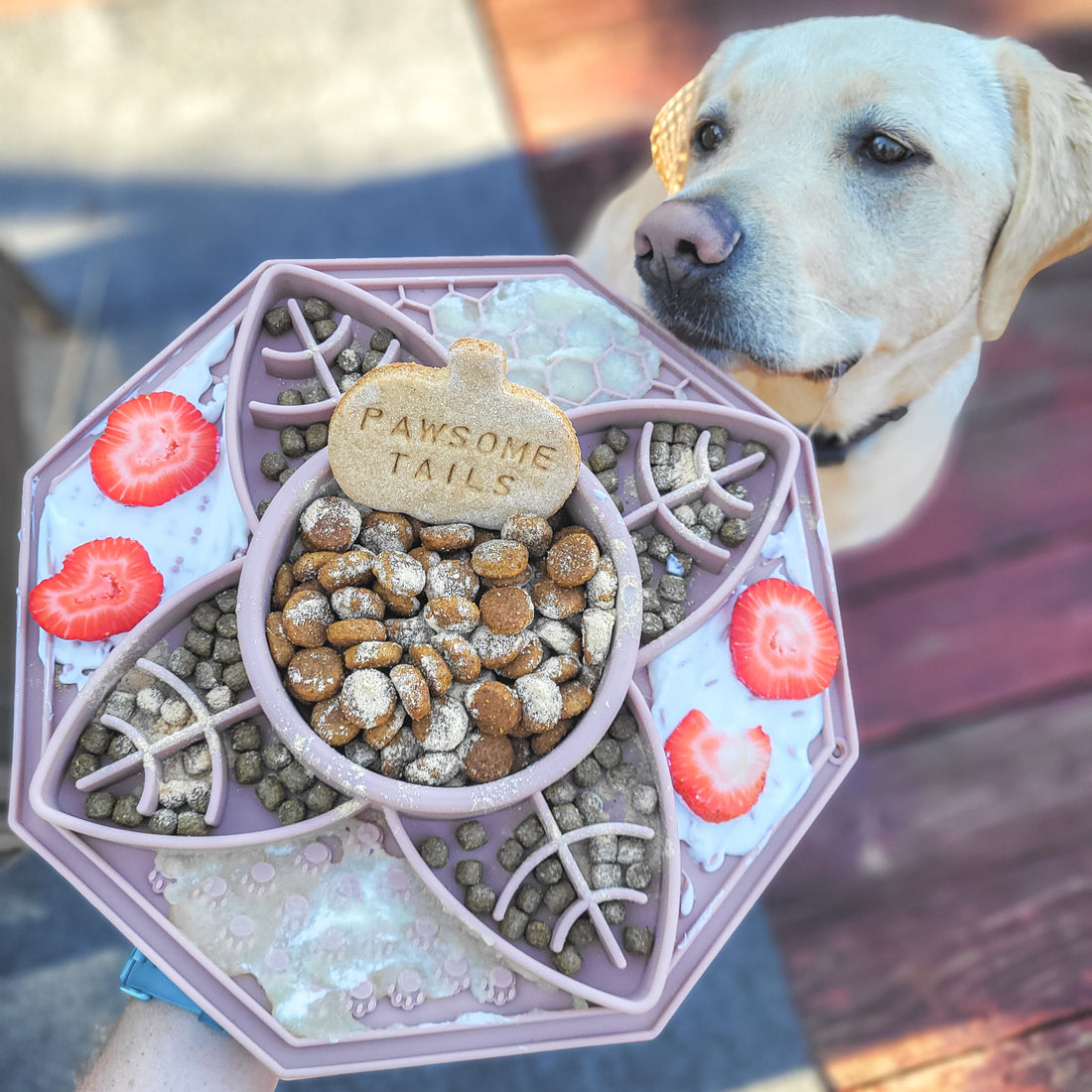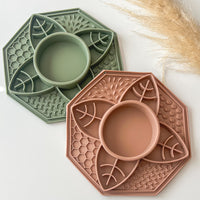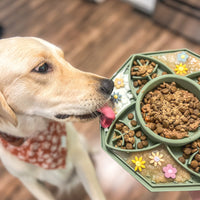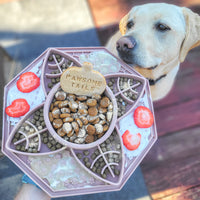 Elevate your dog's mealtime experience with our licking mats. Designed to promote healthier, slower eating, these mats bring peace of mind to you and a tranquil belly to your dog. Transform ordinary meals into mindful moments of enrichment and connection.

Slow Food Area: perfect for enjoying dog food, tasty beef jerky, and yummy pet snacks at a relaxed pace, ensuring your furry friend's good health.
Licking Mat Area : perfect for peanut butter, yogurt, and organic pumpkin. The bumpy surface adds fun to snack time, turning it into an exciting adventure.
Product Dimensions: 11"x2.5"x1.4".
Rinse: Remove food scraps, place in dishwasher.
Top Rack: Use top dishwasher rack.